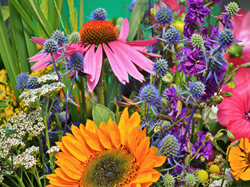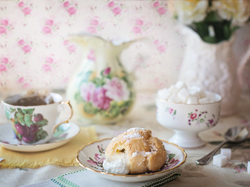 To advertise here FOR FREE, send a brief description of your event, and telephone number, either via email to whatson@thedirectorygroup.co.uk, or via post to What's On, The Directory Group, Unit 1 Viceroy Court, Bedford Road, Petersfield, Hampshire, GU32 3LJ. We cannot guarantee all adverts will be published. Adverts are published on a first come first served basis.
The closing date for next month is 19/05/2017
May
The Racqueteers Badminton Club
Every Monday during term-time Springfield School, Drayton 7.30pm. Dust off your racquet and join in the Racqueteers Badminton club every Monday evening during term-time. All standards welcome. For more information please contact Liz -02392 374974 or Peter -02392 378766.
If you/someone you know are living with Multiple Sclerosis, why not come along to monthly mobility and flexibility sessions? Jubilee Hall, Crouch Lane, Horndean PO8 9SU (1.30pm-3.30pm). The cost is £3.50 per session. Or 1st Friday of every month at Napier Hall, Portsmouth Road, Waterlooville (11am-1pm). If you would like further details, contact Tina Coulter on 07512794817 or email tinacoulter_920@msn.com
Portsdown camcorder users club
Meet at 7.30pm on the first Tuesday of each month in the Emsworth Centre, 37 South Street, Emsworth. For help to making filming techniques and to meet new friends.
The Rowlands Castle Painting Society welcomes new members £30 a year, which covers all the afternoon classes and evening demonstrations. Workshops and Life groups are on Tuesdays from 2-4pm. Demonstrations are on Tuesday evenings at 7.30pm-9.30pm. On Tuesday 25th April (7pm), the society's silver cup awards take place. To find out more, call John Davies on 01243 371662 or visit www.rowlandscastlepaintingsociety.org.uk
On the first Tuesday of every month, local ladies a cappella chorus Spirit of the South now have a Drop-In evening from 7.30 until 9pm. Enjoy singing? Come and meet the chorus and see how they do it. Rehearsals are every Tuesday evening at Havant Methodist Church from 7.30pm-10pm. Call Joy (Events) on 02392 641997 or Sandra (PR) on 02392 451220
Italian Club - Every Monday, 5:30 pm, Farlington. Tea and cakes available, friendly atmosphere.
For information text on 07942377006.
Health Fair with The Friends of Emsworth Community Health
5th May Baptist Church Hall, Emsworth 11am-2pm
Come and discover how you can live a healthier lifestyle with help from over 30 health related organisations and see what services are available in Emsworth and the wider area. Contact Theo for more details - 01243 377976
Super Sunday with Denmead Rowans Support Group
6th May All Saints Church Hall, Denmead 10am-12pm
Join in on the opening of Rowans Green Boxes and find bargains in the hats and handbags sale. Chat to friends and family over some coffee and cakes and have a lovely day all whilst raising funds for charity. Contact Patricia to book a table – 07947611699
Rowlands Castle Craft Fayres
6th May Parish Hall, Rowlands Castle 10am to 1pm
Free admission
Explore the 24 stalls to find unique hand-made crafts made by local people. Pick up some exquisite ceramics, beading, jewellery, patchwork and plants or even brush up your knitting talent at the knitting advice clinic. Delicious refreshments are also available.
Thanks to the many friends who have donated their hats and handbags we will be able to offer you a wonderful selection. Please come along to our SUPER SATURDAY SALE. There will be the OPENING OF ROWANS GREEN BOXES, CRAFT TABLES, BRIC A BRAC, Coffee, Cakes and much more. SATURDAY MAY 6th. 10 to 12 in All Saint's Church Hall. For more information or to book a table please call Trish 07947611699
On Saturday 6th May 1.00-2.30pm at Napier Hall, Horndean PO89NL Plant Sale & Spring Fayre for charity.Come &buy your flower &vegetable plants &various stalls Cakes,Crafts, Books,DVD's, Toys,Bric a brac, Face painting,&Hoopla, Hook that duck, Ping Pong Toss, Sponge the Victim games with prizes & have free cuppa at cafe. Everyone Welcome.Free entrance Proceeds going to The Stroke Association & KIDS charity for children with disabilities-More details on http://horndeanbaptistchurch.org.uk/category/news/ .
Alton Walking Festival
From April – 7th May
Engage in this Annual Festival to discover more about the local countryside and embark on informative walks in and around Alton. This includes an Alton In English Civil War walk, a family ghost walk and a photographic walks. Numbers are limited so book early to avoid disappointment.
Free Tennis for Kids Course
3rd May Alton Tennis Club 4.30-5.15pm
Alton Tennis Club is offering a free 6-week course for children aged 5-8 years who are new to tennis as part of the Lawn Tennis Association's 'Tennis for Kids' initiative. There is no need to pay anything. Rackets are provided - and if your child attends all 6 dates, they will get a brand new racket to keep! To enroll please visit: https://www.lta.org.uk/signupkids
Estate Rambles (Followed by Brunch)
7th May Chawton House Library 8.30am-10.30am
Adult ticket: £15 Children: £7.50 – includes full English cooked breakfast
Delve into the fascinating history of the grounds of Chawton House, enjoy the Elizbeth Blackwell herb garden and learn about Jane Austen's brother, Edward Austen. Then relax in the Old Kitchen with a hearty full English breakfast.
Alton Bowling Club Open Day
7th May Alton Public Gardens from 2.30pm
Free admissions
Try your hand at Lawn Green Bowling with members of Alton Bowling Club. All equipment is provided but wear flat shoes. All ages are welcome, but children should be accompanied by a responsible adult.
Portsdown U3A's Jutland Exhibition
8th May-23rd June Portsmouth Central Library during Opening Hours
Free admission
Engage with the University of the Third Age and learn about the Impact on the People of Portsmouth from the Battle of Judland. This organization aims to enable older people to explore new interests in a friendly and supportive atmosphere.
'Hampshire and Isle of Wight Air Ambulance' with Waterlooville Probus Club
9th May The Chairmakers, Hambledon 12-3pm
Join the ladies and gentleman at the Waterlooville Probus Club for a drink and 3-course lunch, whilst engaging in the presentation on 'Hampshire and Isle of Wight Air Ambulance' by a guest speaker. For further information, please contact the Secretary, Peter Quine -079 2662 0530
Next month on May 9th we have professional player JOHN COOPER playing
easy listening music for all to enjoy. We hold our meetings at Cosham Baptist Church,Havant Rd Cosham, at 7.15 pm. All welcome, Non members £5. Contact 02392 376313
Dinosaur Live
10th May Alton College
Adult ticket; £10 Children: £8
Listen to Dinosaur as the band blends elements of folk, rock and jazz music. Led by international jazz trumpeter Laura Jurd, a local from the area.
Wednesday 10 May, 2 – 4 pm, Care and Fellowship group
At Church of the Resurrection hall, Brecon Avenue, Drayton PO6 2AP
This month's speaker is Tracey Jeffrey from the Rowans Living Well centre, which offers support to carers, family and partners of people with life limiting illness. Admission of £1 includes refreshments. All welcome to come along to this friendly group.
Portsdown Decorative & Fine Arts Society illustrated talk by Angela Findlay
11th May St Nicholas Church Centre, Bedhampton 2pm
£5 on entry, which includes refreshments
Join the Portsdown Decorative & Fine Arts Society for the illustrated talk by Angela Findlay on "The Role Of The Arts In The Cycle Of Crime, Prison And Re-Offending". Visitors very welcome. For more details go to portsdowndfas.org.uk
May Days Art Trail
13/14th May, Hayling Island & 20/21st May, Waterlooville & Havant
Free admission
This year is the trails 6th year in which artists and craft makers open their studios and homes to the public. Visitors can buy handmade quality products from many local glassmakers, potters, sculptors, painters, wood carvers, textilers and felt makers.
The Lion Club of Alton – Craft Market
13th May The Market Square, Alton 10am-3pm
Visit the well-established Alton Craft Market, with a broad choice of unique, high quality crafted products on offer. Alongside the Hampshire Farmers Market, this event is sure to bring lots of delicious, locally grown produce too.
Saturday 13 May, 2 – 4 pm, Build@Church
At the Church of the Resurrection, Drayton, PO6 2AP
A free and fun activity for families called Build@Church at the Church of the Resurrection.
It's a space for families to hear stories from the Bible, respond to them creatively using Lego® and Duplo® bricks, pray using the bricks and share tea and coffee, soft drinks and cake together.
For more details, please visit www.farlingtonparish.co.uk/BuildatChurch, email Julie Minter on julie@farlingtonparish.co.uk or call her on 02392 754130.
The Petersfield Sewing Bee
15th May
Returning for it's 3rd year, The Petersfield Sewing Bee is great fun for all sewing abilities! Purchase a box of challenges from Sew Creative, Lavant Street, Petersfield. Visit www.sewcreative.org.uk or phone 01730 858020 for more details
Medical Detection Dogs with the Science Discovery Group
15th May Warblington School, Havant 7.30-9.30pm
£3 on entry per meeting
Terry Dawes from Medical Detection Dogs will be giving a talk in the Main School Hall and hopes to bring along one of the trained dogs for an insightful and fun evening. Science Discovery Group meetings are held on the 3rd Monday of every month.
Portsdown U3A's General Meeting 'Hire a Hero' by Carol Smith
17th May Cosham Baptist Church 2.00-4.00pm
Free for members, £2 for visitors
Carol Smith will be giving her talk 'Hire a Hero' for the University of Third Age, where she will explain her work with veterans' charities, the service personnel who have lost their jobs and homes and why we need to help.
TABLE TOP SALE on Saturday 20th May, 11am to 2pm at St Philip's Church hall, Hawthorn Crescent, Cosham. Tables to hire for £5, book in advance. Refreshments with bacon rolls etc., variety of tables & homemade cakes. Entrance 50p Contact 92 379278 for further details or to book a table.
The Ropley Horticultural Society Plant Sale
19th May 2-5pm & 20th May 9.30am-1pm The Coffee Room, Ropley
Purchase some quality locally grown bedding, plants, vegetables & perennials. But make sure to come early to get the best choice! For more information contact Jill -01962 772425
This months Monthly free Bandstand performance is on Saturday 20th May from 11 am to 2 pm. Location The Bandstand, Waterlooville Town Centre (opposite Costa). Come along and Rock and Roll to Luna Blue from 11 am to Noon and Marmalade Moonshine from 12:15 to 2 pm. Organised by the Waterlooville Events team. Check out our FB page 'Waterlooville events' for details of this and other events in Waterlooville.
Plant Sale and Afternoon Teas with Clanfield Gardening Club
20th May Clanfield Memorial Hall 2.00pm
Why not come and visit us, learn something and make some new friends or rekindle old friendships? New to the Village? Join in! You don't have to have a large garden or be a good gardener to attend – just a love and enthusiasm for plants and gardening.
Alton Bike Challenge
20th May 3rd Alton Scout Hut from 10am
£5-7 admission per rider
Jump on your bike and ride in and around Alton with family, friends or solo at this fun event, in support of the young people fundraising for the Rotherfield Scouts Kandersteg 2017 expedition to --Switzerland. For more information visit www.rotherfieldistrict.co.uk/alton-bike-challenge
Fundraising Day – Cancer is a Drag
20th May The Swan, Bedhampton 3pm to Midnight
£1 donation on entry
Join in on an exciting day fundraising for Cancer is a Drag charity - Reg 1160129 .There's plenty of entertainment for all of the family – with face painting on offer, a chance to dust of your dancing shoes at the disco and Cabaret in the evening.
Portsmouth Light Orchestra - Spring Concert
20th May The Church of the Resurrection, Drayton 7.30pm
Admission - £7.00. Accompanied under 16s have free admission.
Join Portsmouth Light Orchestra for an exhilarating concert of well-known orchestral music. Programme will include Amparito Roca, Fantasia on Greensleeves, Men of Prometheus Overture, Selection from Evita, slow movements from Mozart's Oboe Concerto and Bach's Double Violin Concerto.
Bandstand Performance
20th May The Bandstand, Waterlooville Town Centre 11am-2pm
Free admission
Come along and Rock and Roll to Luna Blue and Marmalade Moonshine. Organised by the Waterlooville Events team - check out the 'Waterlooville events' Facebook page for more details.
Spring Art Exhibition by Rowlands Castle Painting Society
20th & 21st May Parish Hall, Rowlands Castle 10am-5pm
Free admission
In conjunction with Havant Art Trail, this is an exciting opportunity to acquire a wide selection of original artwork whilst enjoying some tea, coffee and homemade cakes. Please ring Pam for more details -O1243 374400
Four Marks Model Railway Exhibition
20th May 10am-5pm & 21st May 10am-4pm Four Marks Village Hall
Adult ticket: £4 Child ticket: £2 or Family Ticket (2 Adults and 2 Children): £10
Come and enjoy this Model Railway exhibition and a free ride on the vintage bus service between Medstead & Four Marks railway station. It is the perfect day out for train enthusiasts and their families.
Saturday 20 May 2017, 2 – 4 pm, Messy Church
At the Church of the Resurrection, Drayton, PO6 2AP
Messy Church is designed for families with young children. Families are welcomed with tea or coffee and puzzles are available to amuse the children. After this there are a variety of craft activities linked to the theme of the day, determined by the Bible story chosen each month.
A short celebration follows to bring this together and to share the results of the activities, consisting of storytelling and simple prayers. The afternoon is rounded off with a simple meal and drinks. We aim for a relaxed and friendly atmosphere.
Watercress Festival
21st May Alresford Town Centre 10am-4pm
Join in the celebrations at the annual Watercress Festival. Where thousands of visitors are brought from far and wide to celebrate watercress - the superb locally grown, delicious and versatile crop. Find more information at: www.watercressfestival.org
The 4TH Portsmouth Film Society's GREEN FILM FESTIVAL will be held from 23rd to 25th May 2017. The screening on Tuesday 23rd May will be free and will be held in the Becket Hall of the Cathedral in Old Portsmouth. On Wednesday 24th May we returned to the regular home of the Portsmouth Film Society in the Eldon Building on Winston Churchill Avenue. On Thursday 25th May the festival closes with the screening of a very moving Spanish film called THE OLIVE TREE (2016) For more information on the films screening and to buy a ticket, please go to the website www.portsmouthfilm.org.uk
25th May, 7.30pm - Waterlooville Events team's monthly pop up Cinema at St George's Church Hall, Waterlooville, PO7 7EH - A Street Cat Named Bob (12A). For tickets see Facebook page or available on the door £6.
Saturday 27th May – Film Night "La La Land" School Lane, at 7.30pm. Tickets £5. For more details call 02392 256132 or visit www.denmeadca.com
Saturday 27th to Monday 29th May 2017
Overlord Military Show
The Lawns. Denmead PO7 6HS
For more detail visit www.overlordshow.co.uk.
Overlord show, a military vehicle and re-enactment event held in Denmead.
Cream Tea Dance
28th May Community Centre, Emsworth 2-4.30pm
£6.00 on entry
Put your dancing shoes on for a fun and social afternoon filled with Ballroom, Latin American & Social Sequence dancing. Then relax and enjoy a cream tea with your dance partner and new friends. All standards and singles are welcome. Contact Eileen -07887744419
Sunday 30 April experience the power and might of the 16-pounder on Fort Nelson's parade in the latest of a series of spectacular free Sunday gun firings featuring authentic gun drills. The fort is open 10 am – 5 pm daily and admission and parking is free'.
From 10am to 12 noon on Saturday 3 June 2017, we are holding a Summer Fayre on behalf of The Cat and Rabbit Rescue at South Hayling United Reformed Church Hall, Hollow Lane, Hayling Island PO11 9EY. Lots of stalls including new good books etc. Refreshments available. Please come and support us.
Jumble Sale at Lovedean Village Hall on Saturday 3rd June in aid of Nats stomach pacemaker https://www.gofundme.com/stomachpacemaker Entry is 20p on the door and doors open at 1:30pm.
*NEW* Monthly Flower Workshop
Starting on Thursday 8th June, 6.30pm-8.30pm
At Sunnyside (Age Concern Hall) 14 Webb Lane, Hayling Island, PO11 9JE.
£15 per person, all materials included.
Contact 023 92460630 for more details.
Spy Academy
Mon 29 May – Fri 2 June 2017 Junior spooks can enrol in spy school at Fort Nelson and train in some of the covert tactics and strategies used in the Second World War. Trainees will learn the art of disguise, de-activate booby traps and follow clues to decipher a secret message. Sessions: 11 am / 12 noon / 2 pm / 3:30 pm. £3.50 per child.