Marketing Advice
Personal and professional: An individual marketing consultation allows us to gain an insight into the aims and objectives of your business, along with its unique selling points.
This enables us to create a marketing solution tailored to your business and budget, ensuring you reach your target demographic in the most effective way possible - across every touch-point.
No matter how large or small your marketing allocation may be, there's always something that can be done to drive awareness (and sales) for your business.
For example, a bespoke social media campaign allows you to raise awareness of your business through our own social media following on Facebook and Twitter.
A perfect tool to complement your print advertising, social media marketing is a targeted and cost-effective way to win you more quality local business, while providing a valuable boost to your online presence.
And if your website is feeling unloved, talk to us about giving it a valuable boost with fresh, informative and targeted content. This allows you to showcase your business in the best light, build on your strong print advertising platform and reach out to a highly receptive online audience.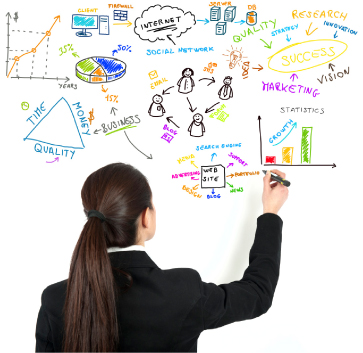 If you are looking to rebrand or focus on promoting a new service as part of your business offering, or simply take a fresh approach to your marketing, don't hesitate to get in touch with us.
Based on the goals, objectives and sales targets you may have in place – our passion is simple: delivering results.