Hayling Pay Tribute to Hero Dog, Dave who Saved Three Women from Drowning in 2016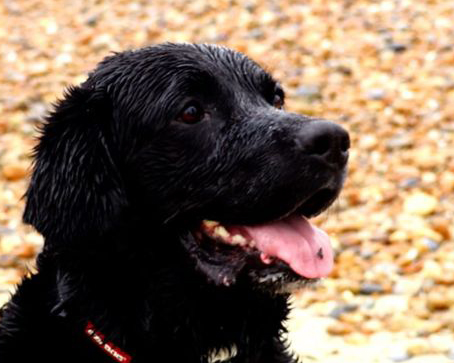 Dave the dog will be remembered as a hero who not only had many friends but helped to save three women from drowning in Langstone Harbour in 2016.

They had become trapped within a very strong current between Hayling Island and Portsmouth. Dave came dashing into the sea and helped bring the girls, Nicola, Poppy and Keira back to safety.
The owner continues:
"I have received dozens of emails, texts and cards. I'd like to take this opportunity to thank each and every one of them. My Dave was one of the luckiest dogs. He was adored by many people who lived on Hayling. He made people laugh with his ability to carry huge branches and swim with them. He was quite simply a fantastic, loyal, brave and loved dog. He lived a short life, but what a life it was".