November Business Buddies
Published on 31st Oct 17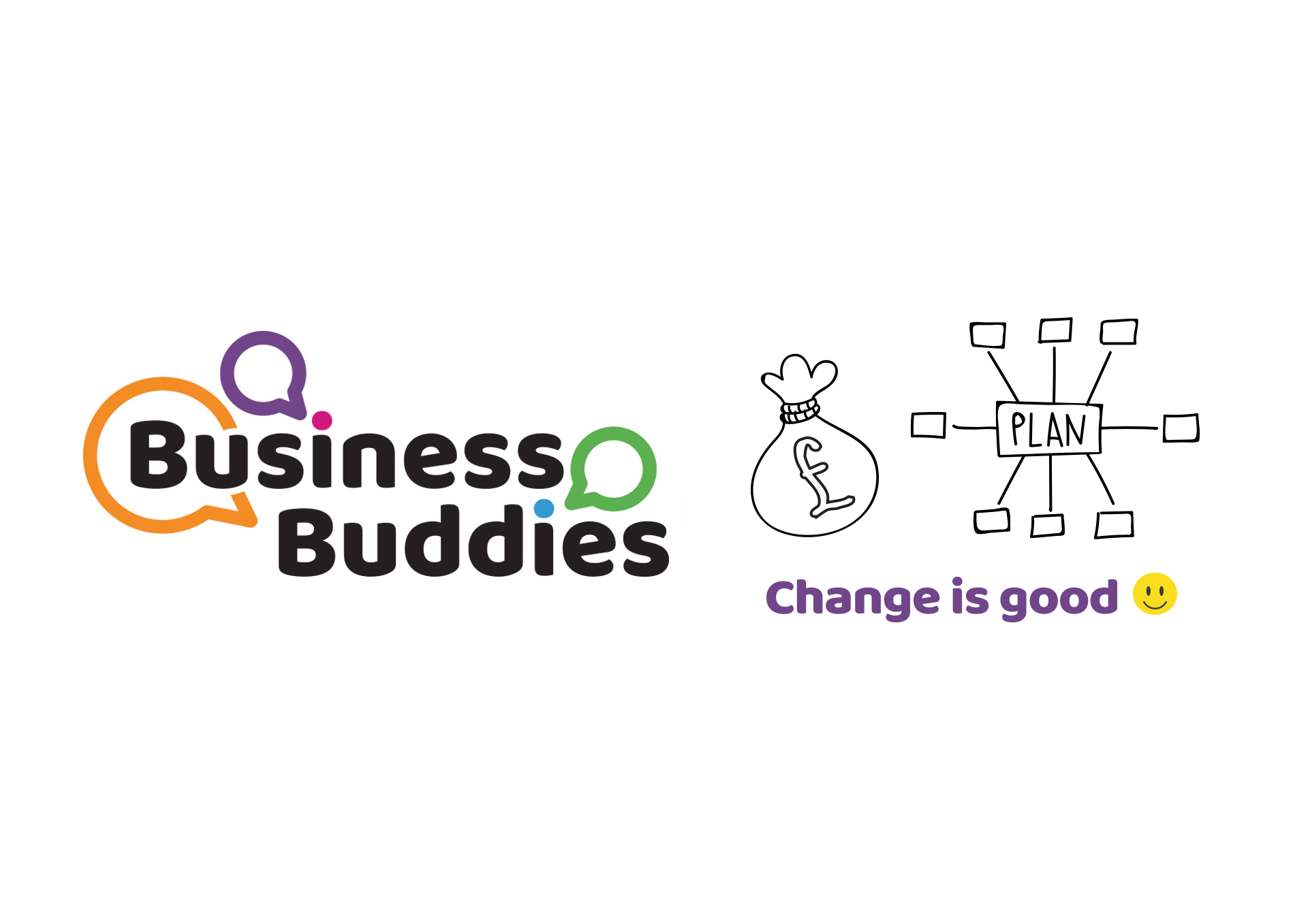 Running a business is TOUGH!!
Whilst we may love to be the owner of our own business, the reality is that it is very tough and with 8 out of 10 start ups failing within the first 18 months, the stats are there to prove it.
Long hours, and often low pay (especially in the first years) is enough to put most people off of the 'dream of being their own boss'… but show me a business owner who hasn't had to do either in the beginning!
Whilst we may understand that this is to be the situation as a 'start up' it soon becomes apparent that if the profits are not increasing far ahead of the overheads…then things need to change.
Most of us who start a company 'shine' at one aspect – whether it be sales as in my case or it could be being a great tradesmen in yours…but these skills alone are not enough to set up and build a successful company.
If we knew that we had to juggle the joys of: accounts, credit control, vat, staff, sales, aftersales etc. etc. The list seems never ending…would we really have entered into the 'dream'?
I know that when I started my company over 12 years ago, I loved people, I loved advertising and marketing and I loved to sell… with 4 children and the dog, I wanted a job that could fit around the family but also allowed my own career as they grew. I realised that I would need to invest 'lots of time and effort,' far more than any employed position to create the business that I wanted… but I was determined.
Profit before pride
Saying that as I have touched on briefly in the first Business Buddies – I made every mistake in the book – including spending £9k on a website which never worked and growing the business too big, too soon - resulting in being very busy and earning very little.
So after a few years in I had to stop and re-evaluate everything that I was doing and make big changes – with the help of my family and my business coach. I had spent the years before 'working IN' my businesses, and now I needed to spend time 'working ON' my business to ensure changes were made for the positive.
I actually reduced some areas of the directories that were not making profits – which felt quite upsetting at the time, but as someone once told me - Profit before Pride - was so much more important and they were right.
It was all change from that point onwards
So I spent the time growing my business owner skills which included:
- Knowing my numbers - sales, outgoings, and most importantly profit
- Implementing the processes & procedures – to maximise efficiency
- Business Planning – proactive approach to growth rather than reactive
- Marketing Plan – ways to generate new revenue avenues
- Sales Process/Marketing - to maximise the conversion of enquiries and sales
- Team – training and incentives to keep staff supported and engage
We all know change is difficult … but if I had not spent the time to 'work ON' my business it would have failed, and I would have failed it.
Change is good
So today, we are the largest magazine company in Hampshire – we deliver over 1,452,000 magazines a year! We help over 700 local companies to promote their businesses and to generate great local work and we love what we do every day!
We also help local businesses with all of their marketing – to ensure they not only get the right enquires in, but they have the tools, procedures and marketing material to ensure they convert to great business – which is very important if your strength is not the sales. It's the small changes which make the biggest differences.
So with 2018 just around the corner, I have been thinking of ways to help more local business owners out there, by offering them free guidance and advice to make positive changes in their businesses.
I will be offering Free Marketing Morning Events, to 6 local companies each month.
2018 Free of Charge Marketing Morning Events
Where I can help by sharing some simple changes to make in your business – to ensure 2018 is a better and more profitable year for you.
The events will cover:
- Generating the 'right type of enquiries'
- Converting the enquiries to sales
- Sales process
- Cross selling & after sales
If you would like to be included, or would like more information please email me: denise@thedirectorygroup.co.uk